Without the torsion spring lift mechanism, the overhead garage door will not even stay in place, let alone move up. It plays a major role for the safety, stability and operation of the entire system. That is why it requires proper maintenance on a regular basis.
The shaft is the main stationary component of the mechanism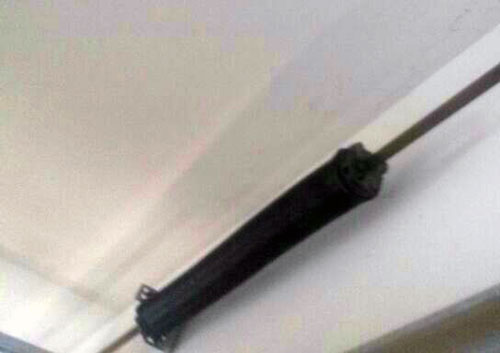 It is set above the door. The spring is mounted over it, typically in the center. During the installation, the spring is wound. This is how it gets loaded with torque. On each side of the shaft, there is a drum. There are lift cables attached to each drum. The bottom ends of the cables are secured to the lower section of the door.
The mechanism starts working as soon as the opener begins to pull the door up. It operates quite quickly, but here the process will be divided into steps to make it easy to understand. Firstly, the spring unwinds. In this way, it releases the torque which it is loaded with. The torque is applied directly to the drums and consequently to the cables. The cables work to lift the door up. When the door is closed, the energy that it is loaded with is applied to the cables and then to the drums. This is how the spring is wound once again.
Both the torsion spring and the cables are under great tension. As they work to transfer a large amount of force several times every day, they become weaker over time. That is why they break eventually. The good news is that you can slow down the weakening process and extend the useful life of the components by providing proper maintenance to all hardware parts. It should include inspection, cleaning and lubrication when required.